The Scholar
  When seniors reach their last year, it's difficult to not let the senioritis creep up on you. Zander Woods is a student who has been able to persevere through each year and recieved multiple full ride scholarship offers from schools like Indiana University, Depaul University, Concordia University, and more. 
    Woods not only has scholarships from those schools, he also has f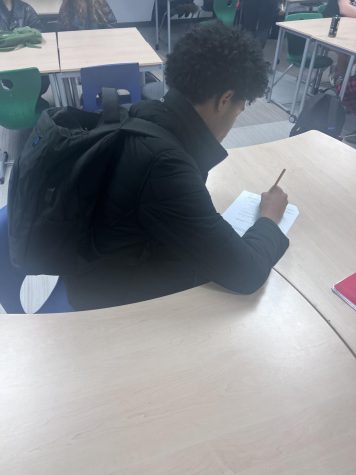 inancial support. Financial support is based on academic achievement and other criteria that may include financial needs.
    Woods is super excited about leaving and attending college. There are a handful of things that he is looking forward to, but mostly he is more excited about being an adult for the first time.
    "Just being on my own, that's probably the biggest thing, and also just being in another state to experience some things I haven't before," said Woods.
    College has many opportunities for students to discover their career path, but Woods already knows what he plans on studying.
    "I am attending school for sports broadcasting and to get a degree and get into the professional job field I want to get into."
    Woods has been around sports his whole life, so it feels only fitting that he continue that passion into a career. 
    As of right now, Woods is a part of the school's student news, Laker Update. This student broadcast includes everything from local news to sports.  
    Woods is the sports anchor and is able to talk about upcoming and recent sporting events, anything from high school to proffesional sports.
    "After college, I would like to pursue sports broadcasting or even journalism and eventually become one of the star faces of ESPN."
    When facing college decisions, he wanted a college that would offer unique experiences and allow him to receive the support he needs to be successful in school
    "Some things I am expecting are some extra resources you wouldn't get from any other local or small college. Something I would expect is extra help like tutoring, a lot of office hours, and some people that can be there to support me in time of need."
    Woods takes pride in his academic success so he needs to make sure he attends a school that would help him reach his maximum potential. 
    "Some things I would look for the most are: there is diversity so I can meet different people from different backgrounds and see different perspectives and cultures, and two, is that they have office hours so they can help me when it's needed."